ggg
Schweizertalstrasse 4/1
1130 Vienna
during lockdown, please make a business appointment!
opening hours:
WED: 12.00 - 18.00
THU: 12.00 - 18.00
FRI: 12.00 - 18.00
SAT: 12.00 - 16.00
and by appointment:
+43 (0)664 4203158
ggg-art@gmx.at


July, August and September summerbreak


Artists:
Thomas Gegner 03.10.20 - 24.10.20
Jen Rosenblit 07.10.20 open gallery event
Alex Franz Zehetbauer 07.10.20 open gallery event
Galvão Jr. 07.11.20 - 28.11.20
Weifei 07.11.20 - 28.11.20
MaJia 07.12.20 - 18.02.21
Stephanie Misa 06.03.21 - 08.05.21
Stefan Tiefengraber 06.03.21 - 08.05.21
Karo Kuchar 29.05.21 - 26.06.21
Matt Mottel 02.10.21 - 06.11.21
Urban Grünfelder 13.11.21 - 24.12.21
Thomas Gegner
After he started his career in a foundry, Thomas Gegner completed four years of studies in communication science and art history, when he transitioned into fine art in 2004. At the same time he consciously decided not to study fine arts within an academic system, to be able to rely on his own intuitive approach without being influenced. Since then he is working as an artist in various studios and locations like Schloss Hagenberg in Lower Austria, Atelier Abtsdorf in Attersee etc.
Besides his work on his paintings he started making collages since 2010. His investigations on the mechanisms of providing information include pictorial and textual elements from collected books, fashion magazines, newspapers etc. In his collages he often creates an atmosphere of artificiality and uncanniness connected with a sense of humor, evoking questions about the subtle function of given information transfer.
photo: © gallery gundula gruber
Jen Rosenblit
Jen Rosenblit (US/DE) makes performances surrounding architectures, bodies and ideas concerned with problems that arise inside of agendas for togetherness, Rosenblit's works lean toward the uncanny and maintenance of care, locating ways of being together amidst impossible spaces. The research process tracks the tangential rather than the linear, looking for meaning as it emerges between things.
Rosenblit has collaborated with artists including Simone Aughterlony, Miguel Gutierrez, A.K. Burns and Philipp Gehmacher. Recent works include I'm Gonna Need Another One (2018-2019 co-production between Sophiensaele (DE) and The Chocolate Factory Theater (NYC)), Everything Fits In The Room (a 2017 collaboration with Simone Aughterlony, HAU Hebbel am Ufer), Swivel Spot (2017, The Kitchen), Clap Hands (2016, The Invisible Dog/New York Live Arts), a Natural dance (2014, The Kitchen).
Rosenblit is a 2018 Guggenheim Fellow, a 2018 Atelier Mondial Artist-in-Residence in Basel, Switzerland, a 2015-16 Movement Research Artist-in-Residence, a 2014-2015 Workspace Artist through Lower Manhattan Cultural Council, a recipient of a 2014 New York Dance and Performance "Bessie" Award, a 2013 Fellow at Insel Hombroich (Nuese, Germany) and a recipient of the 2012 Grant to Artists from the Foundation for Contemporary Arts.

photo: © gerald kurdian
Alex Franz Zehetbauer
Alex Franz Zehetbauer (born 1990 in Brooklyn) is a singer and performance artist based in Vienna. His work searches for the animal and queer and engages with the voice as an embodied activity that moves aqueously between the realms of the physical, energetic, and collective-subconscious body. Alex is obsessed with water as a material and situation, as well as watery concepts of embodiment. He is trained in Aguahara and offers private sessions of his own take on this aquatic bodywork, incorporating his lexicon of underwater voice explorations and their capacity to caress the physical body. Alex studied vocal performance, dance, acting and composition at the Experimental Theater Wing at NYU Tisch School of the Arts and the International Theater Workshop in Amsterdam. His works have been shown in New York, Baltimore, Vienna, and Madalena, Azores and have been supported by Leimay Cave, Arts Unfold, INK Initiative, Arbeitsplatz Wien, Evening Hours NY, Huggy Bears, APAP, brut Wien and Wien Kultur; he has been awarded the BKA Startstipendium für Musik und Darstellende Kunst (2018), the TURBO Residency - ImPulsTanz 2018, the TQW Training Scholarship (2019), and the danceWEB Scholarship (2019).
photo: © franzi kreis
Galvão Jr.
Galvão Jr. was born on October 26, 1973 in the city of Nova Friburgo. He is the son of the Brazilian artist João Carlos Galvão. He attended free courses at Parque Lage - Rio de Janeiro with professor Fernando Cocchiarale and the artist Anna Bella Geiger. He completed his post-doctorate in Psychoanalytic Theory under the supervision of professor Joel Birman and Philosophy under the supervision of professor Paulo Cesar Duque-Estrada and his PhD work in Political Theory with orientation from professor Joel Birman, author of several books, including Nietzsche no Complexo [do] Alemão (2014); Sobre a «Exceção humana» (2012), these by the publisher LiberArs, São Paulo. Since 2016 he has been writing fragments about the work of art. Art teacher and curator, professor Fernando Cocchiarale, has been following his work. In 2020 he participated in group exhibitions: "Homenagem a Hélio Oiticica"; "Quarantine" and others, all at Zagut Galeria de Arte - Rio de Janeiro. In November 2020 he is shown in his solo exhibition "Relations of force" at Gallery Gundula Gruber - Vienna.

photo: © gallery gundula gruber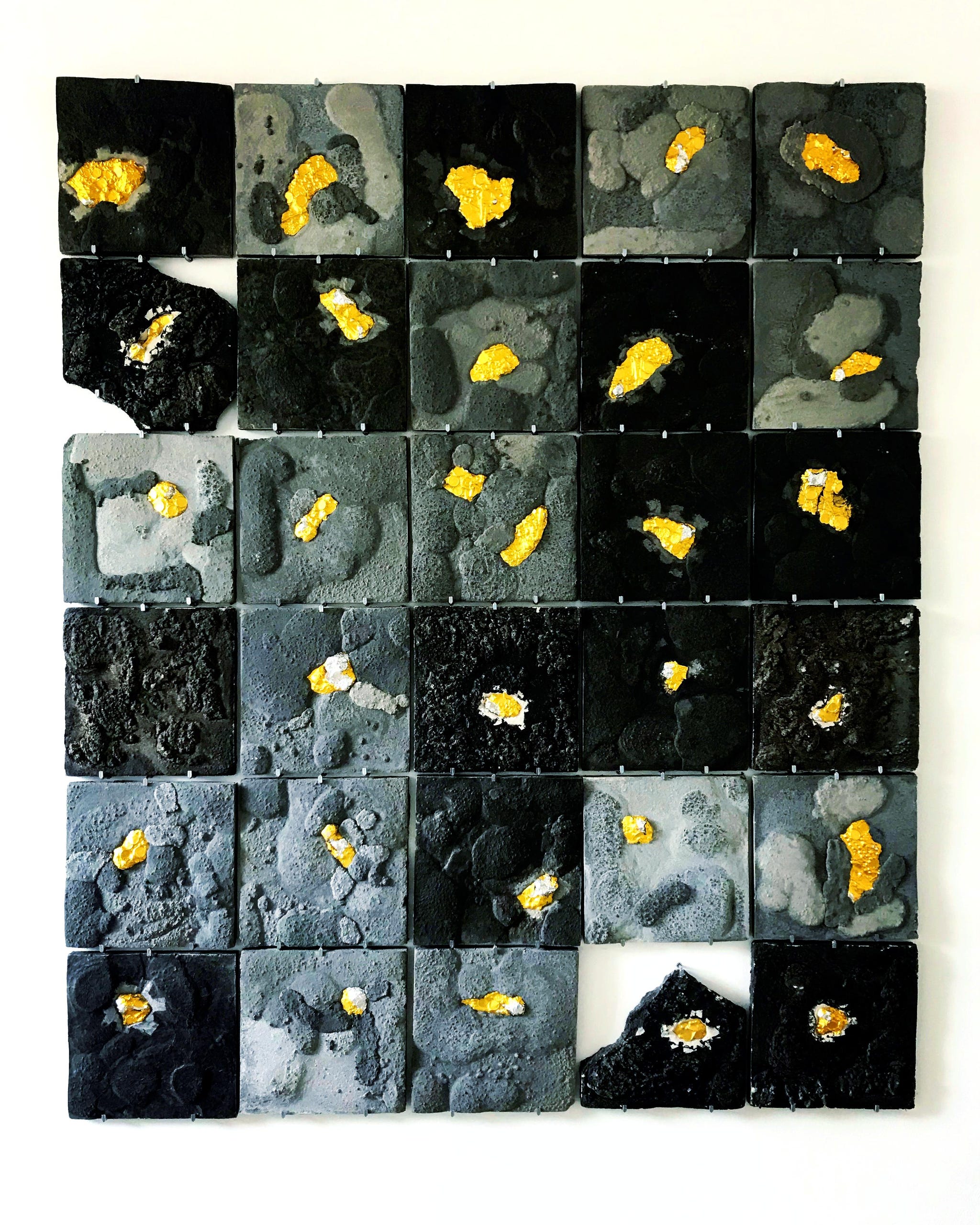 Weifei
Weifei, who was born in Yingcheng city of China in 1987. Freelance Artist. Graduated from the Sculpture Department of Hubei Institute of Fine Arts in 2011. Bachelor of literature degree. Now working and living in Wuhan China.
Selection of numerous group exhibitions:
November 2019-"Tipping Point"Art Exhibition (Vienna, Austria)
October 2019-"Water As The Medium"Art Exhibition. (Wuhan, China)
September 2019-"Parallel Wien" Art Fair ( Vienna, Austria)
September 2019-"Medo space" Art Residency (Austria)
September 2018-Zhengzhou International
Exhibition (Silver Award).(Zhengzhou,China)
November 2017-Glogauair Art Residency And Open Studio Exhibition (Berlin, Germany)
June 2014 - Kaiser Art Star Nomination Exhibition (Beijing
Today Art Museum)
November 2013 - The first contemporary youth sculpture exhibition and the first international contemporary art exhibition of Hubei (Wuhan, Hubei Provincial Library)
June 2013 - The 55th Venice Biennale Exhibition "never presented parallel voice - Chinese independent art exhibition" album library project exhibition


photo: © gallery gundula gruber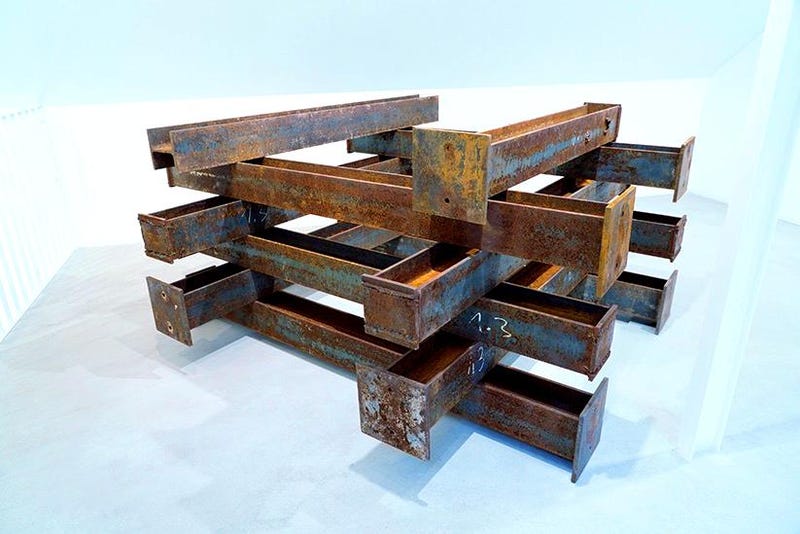 MaJia
Ma Jia was born 1981 in Jilin, China. After studying at the Art School Of China Art Academy, Hangzhou and at the Central Academy Of Fine Art in Beijing, she was living and working in Beijing. Moving to Vienna in 2011, she started studying at the Academy of Fine Arts as a student of Heimo Zobernig where she graduated in autumn this year.
After participating in numerous exhibitions in China and Austria, she received 2019 the Parallel Vienna / Bildrecht Young Artists Award.
Starting in the field of paining, she later expanded to the medium of sculpture, varying from very small pieces to huge monumental works. Inspired by almost every artist in front of her eyes the reduced formal language of her work is referring to minimalism, geometric abstraction and Russian avant-garde.
Having a concept in mind what to look for, she locates steel objects on places like construction sites where she extracts them from their context and treats them like painting, using steel as canvas, rust as colour and the act of installation as construction of the pictorial space.
However the purpose of her works is to use the abstract form as a symbol to express intuitively undisclosed truths, that have been hidden underneath the surface and haven't been spoken about.
photo: © florian schmeiser
Stefan Tiefengraber
Stefan Tiefengraber (*1981) lives and works in Linz, Austria. After six years of working for a film production company he moved to Linz in 2010 to study at the University of Art and Design Linz. 2012/13 One-year exchange at the Korean National University of Arts in Seoul/Korea. 2015 Six-month residency (MMCA Changdong) stay in Seoul/Korea. Since 2016 organizer of sound art concerts and co-founder of Tresor Linz. 2020 Jury member of the Prix Ars Electronica.
His work ranges from kinetic sound installations and interactive installations to audio-video noise performances. Tiefengraber experiments with the modification of devices, which are originally manufactured for different purposes. Combined with the perception of the audience, this experimental attempt of exploring old and new materials leads him to new and unpredictable results.
The artist's work was shown at Ars Electronica Festival 2019 (Linz/Austria), Galerie gerken (Berlin/Germany), TodaysArt 2014 (Den Haag/Netherlands), New Media Gallery (Vancouver/Canada), 16th Media Art Biennale WRO 2015 (Wroclaw/Poland), Blaues Rauschen (Bochum/Germany), …

photo: © stefan tiefengraber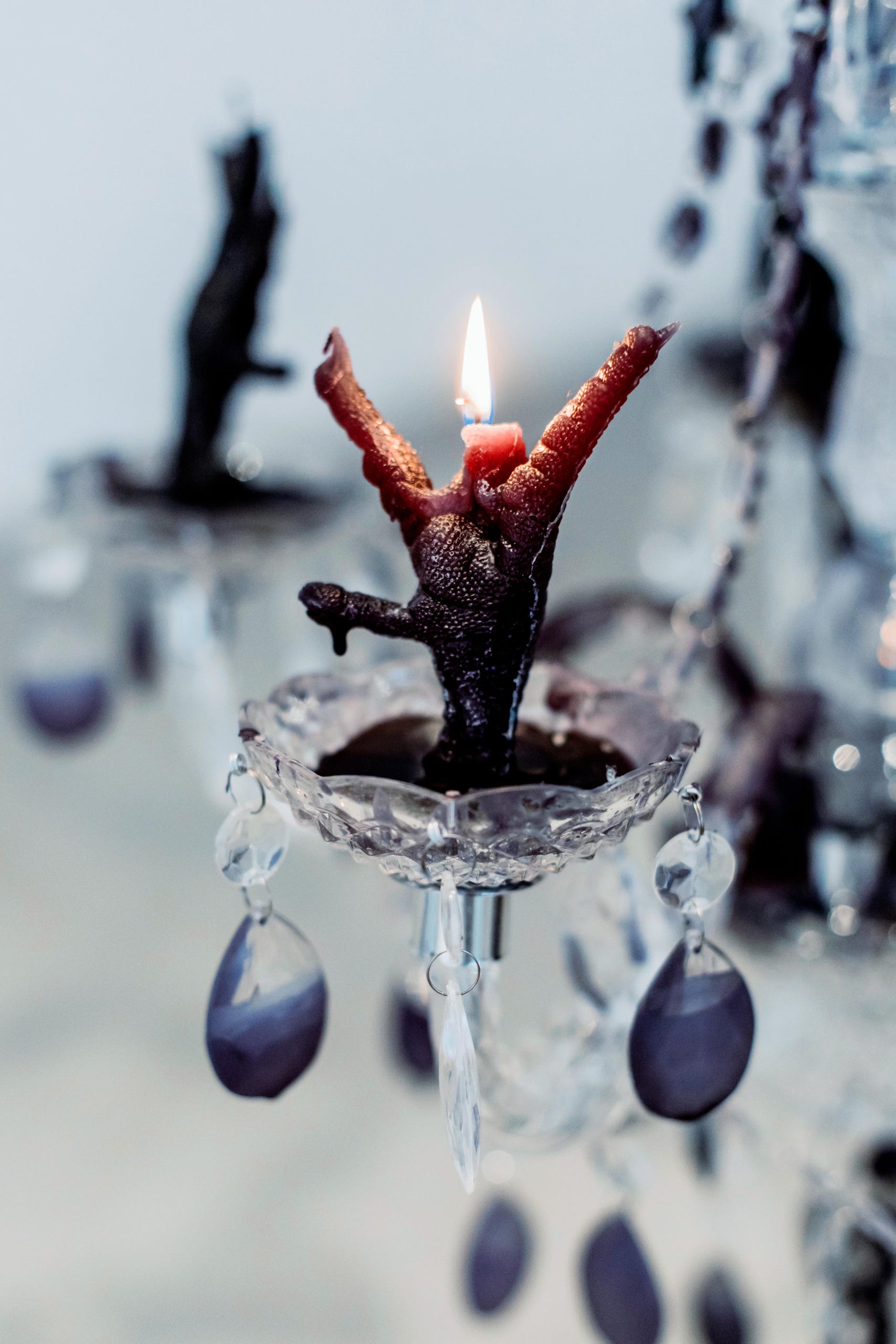 Stephanie Misa
Stephanie Misa (PHL / USA) graduated from the Academy of Fine Arts Vienna in 2012. She has a masters from the Interactive Telecommunications Program at NYU, Tisch School of the Arts, and is currently a doctoral researcher at the University of Arts in Helsinki. Her work consistently displays an interest in complex and diverse histories, relating to these topics through her installations, sculptures, videos, prints, and writing— bringing forward questions of historical identity, 'authenticity', hybridity, and embodiment. Her projects include future residencies at Art Space Sydney and RMIT Intersect and participation in the 9th Bucharest Biennale and the upcoming Research Pavilion #4 during the first Helsinki Biennale (2021).⁠

photo: © jolly schwarz photography
Karo Kuchar
Karo Kuchar was born in Vienna as the daughter of Polish and Czech immigrants who came to Austria in the early 80ies. After completing her studies in law and some years of professional experience in this field she finally decided to quit and to apply at the Academy of Fine Arts in Vienna. Since then she focuses on her artistic work only.
At the moment Karo Kuchar lives and works in Paris.

photo: © mila nijinsky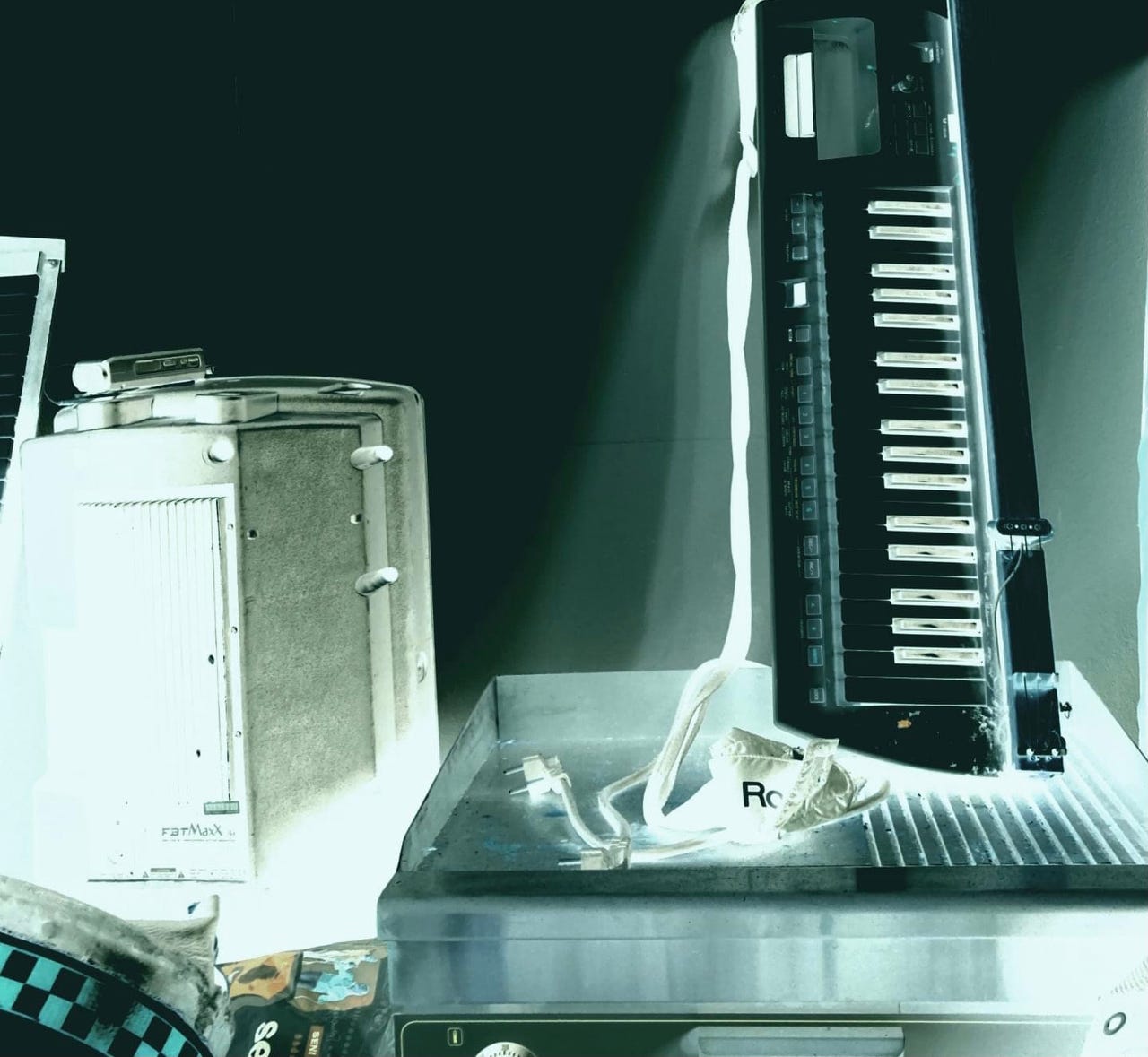 Matt Mottel
Matt Mottel (born 1981, New York, NY) is an artist, performer and writer who enlivens primary source materials and creates collaborative artworks that amplify knowledge and provide access to subterranean culture. Social activism and cultural community are threads that run throughout Mottel's extensive body of performances, videos, sculptures and music. Mottel's comprehensive artistic foraging stems from his native New York upbringing.
His B.A. is in Political & Cultural Studies (SUNY New Paltz, 2003). He graduated from City College's Digital Intermedia Art Practice program, receiving a M.F.A. in2019.
Mottel builds geodesic domes as a performance architecture based on Syeus Mottel's (father) 1970's photojournalism of Loisaida cultural organization CHARAS, who built geodesic domes in collaboration with Buckminster Fuller.
He is currently researching the 18th century era of the keytar and is also inspired by the 24 hour format that was HnH Bagels….
'it's everything.'
Mottel has presented work at the MoMA ,New York; Museum of Contemporary Art, Chicago; Victoria & Albert Museum, London; The Kitchen, New York; Deitch Projects, New York; All Tomorrow's Parties Festival, London and Moers Music, Germany.
Recent invitations include Salzburg Summer Art Academy,Austria (2019); Mumei Art Space, Tokyo (2019); Pioneer Works (2018); mhPROJECT, NYC (2018); Loisaida Center, NYC. (2018); Situations Gallery, NYC (2017).
He has contributed articles for Art News (2019, 2017). Interviewed for The Brooklyn Rail (2017) and by writer Kembrew Mcleod as the epilogue to The Downtown Pop Underground (2018, Abrams Press), which closes with Mottel's first person account of his artwork Levitation of Vice Media into the East River (2015).
In 2010, Mottel was selected by the ISSUE Project Room founder Suzanne Fiole as an Artist in Residence, and it was in this period that he developed an ongoing multimedia project that utilizes the cultural photography of his father, Syeus Mottel.
He was also at Residency Unlimited A.I.R. in 2010 (NYC), and Mottel was at Lower Manhattan Cultural Council A.I.R in 2011, collaborating with dance choreographer Karole Armitage.

photo: © matt mottel
Urban Grünfelder
born in 1967 in Brixen/Italien

Academy of fine arts Vienna
1989 study of sculpture (Prof. B. Gironcoli)
1990 study of painting (Prof. M. Prachensky)
1993 study of painting (Prof. A. Rainer)
1995 diploma in painting

selection of exhibitions/fairs

2021
Franzensfeste, Festung, Kunst im Advent
Vienna, gallerygundulagruber, Are we gambling away the world?
2020
Bozen, Südtiroler Künstlerbund, artigathome
2019
Dresden, Biennale, Ismen
Wien, Kunstraum David, Was vom Menschen Bleibt?
2018
Valetta, Biennale, found a mentalism II
2017
Klagenfurt, Kunstverein Kärnten, Ahead of the game Dresden, Ostrale Biennale
2016
Brixen, Hofburg, Garten
2015
Dresden, Zentrum für zeitgenössische Kunst, Ostrale 2015

photo: © urban grünfelder