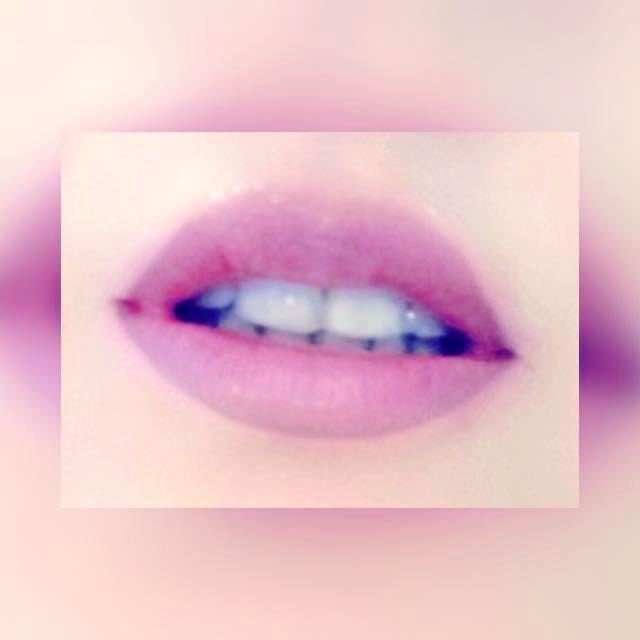 "Don't speak with your mouth full, it's very bad manners! You either speak or you eat. Not both at the same time. On one side a differentiated flux - the variety of food taken up in a process of disaggregation, chaotisation, sucked up by an inside of flesh - and on the other side, a flux of elementary articulations - phonological, syntactical, propositional - which invests and constitutes a complex, differentiated outside. But strictly orality is at the intersection. It speaks with its mouth full. It is full of inside and full of outside. In the same space, it is complexity in chaotic involution and simplicity in the process of infinite com­plexification. A dance of chaos and complexity."
Félix Guattari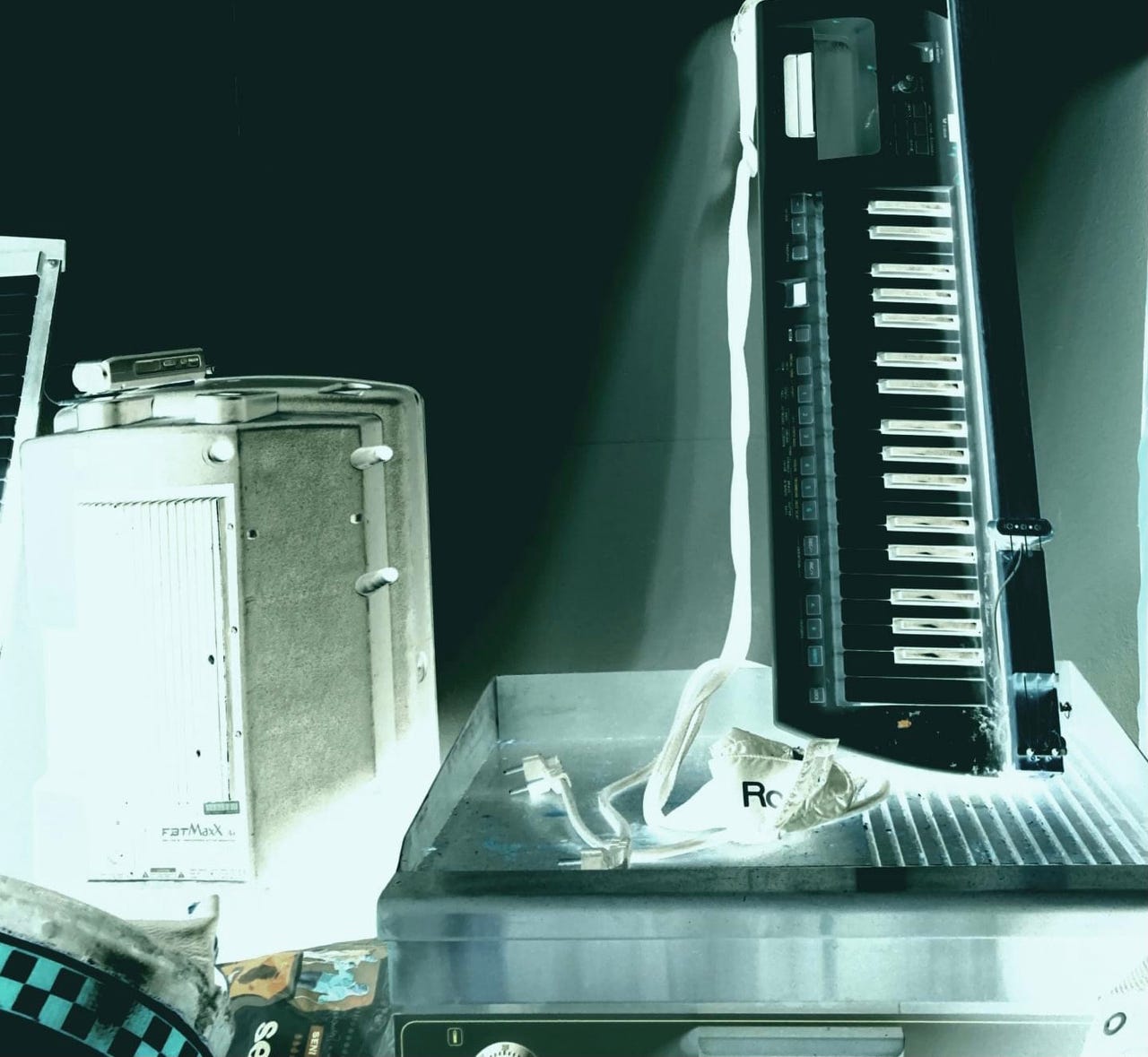 MATT MOTTEL
"BURNT TRUTH"

"I research cultural histories and create inter-media environments for these extant forms.
I am musician who performs improvised and creative music, and hybrids of jazz, rock, punk, funk and psychedelia. Through the process of listening, and then choosing what to play, I am ''editing in real time.'
As a studio artist, I can use the skill of editing to make aesthetic decisions. I distill thematic interests into conceptual and abstract inter-media installation, performance and 2d and 3d objects.
The end result of my visual and inter-media artistic production must have clarity of intention.
The goal in both music performance and in visual art/installation is for the audience to disregard their presumed assumptions and then interpret and evaluate what they witness."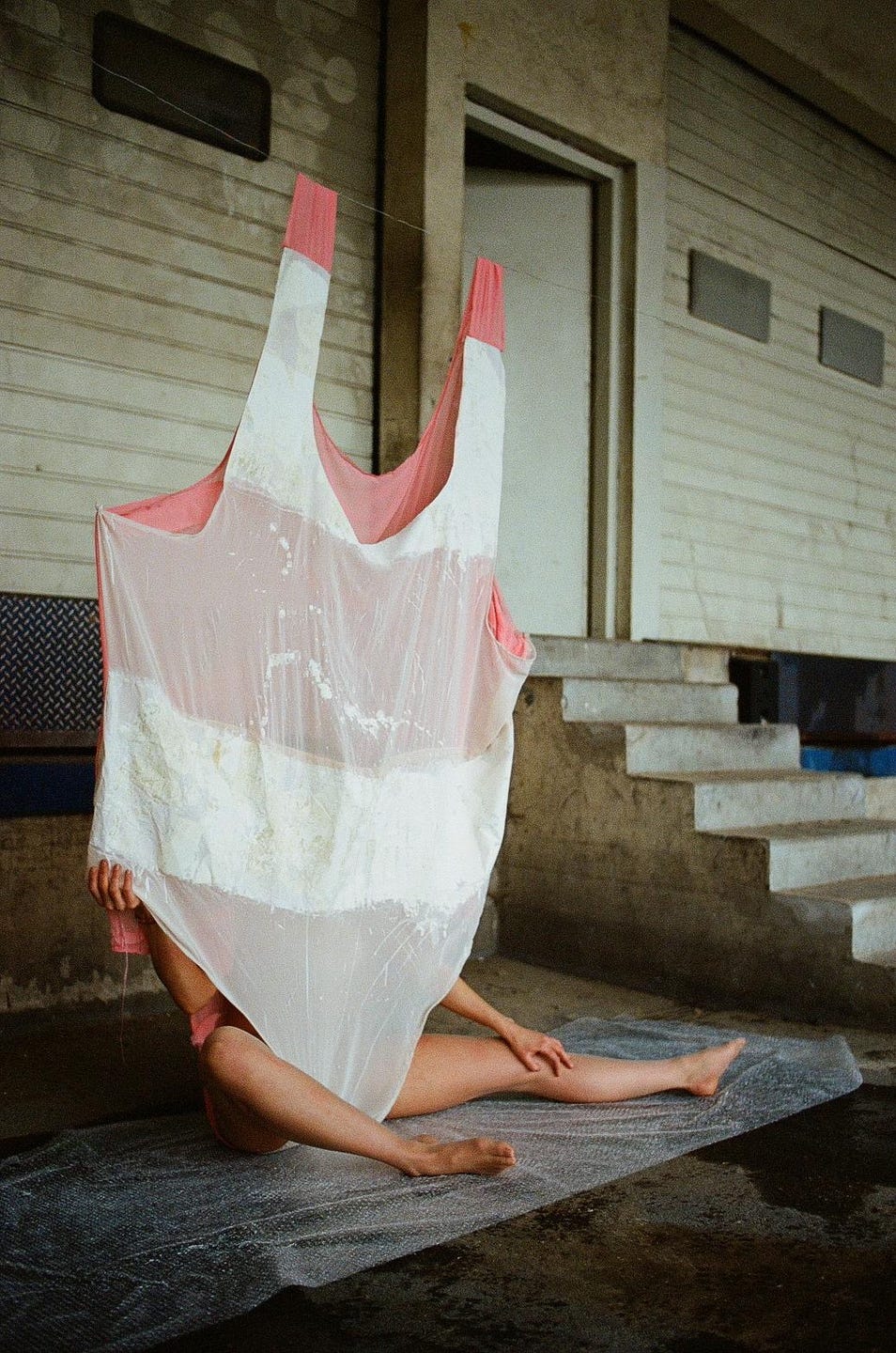 KARO KUCHAR
"I'VE HEARD THERE IS AN AFTER HOUR"
"Since a couple of years I work intensely with old empty buildings before they are being renovated or demolished. I transfer the material of the remaining walls to fragile transparent fabrics. These fabrics, covered with old wall material, form the foundation of my future artworks.
I get my material directly from the border around those empty spaces and create new bodies out of them. I transfer tapestry, plaster, dirt and old wall paint to my fabrics. The result depends on the condition of the walls, it is them and their history that decides.
Currently I am working mainly in a figurative way with the wall material and I transfer it in the form of bathing or sport suits to my fabrics. Strongly inspired by the time I spent in Brazil, The Bikini is probably the most important piece of fabric in Brazil and since the 60ies and the sexual revolution it stands worldwide for the female empowerment."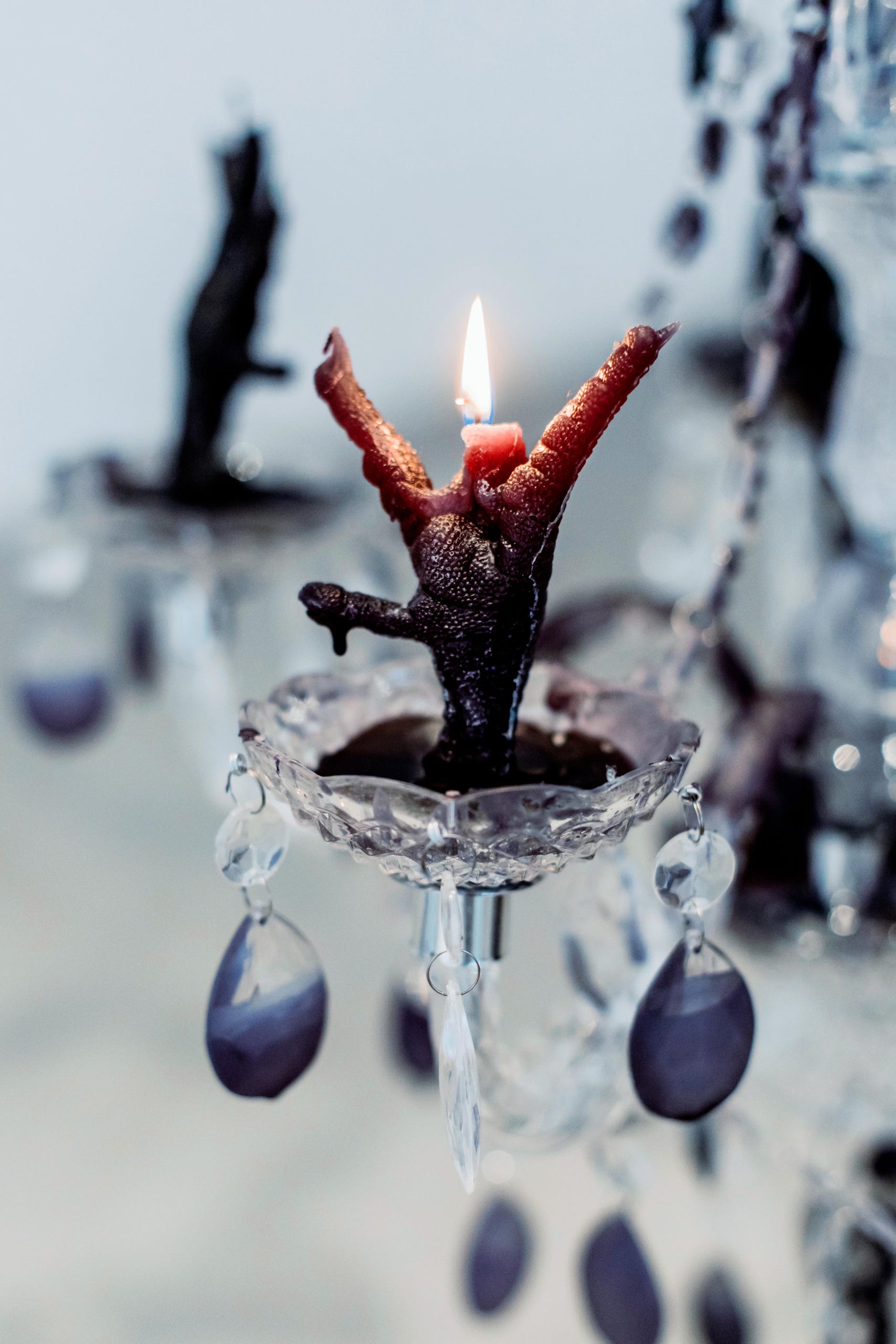 STEPHANIE MISA
"MAGA MEETS MARIE"
In Stephanie Misa (PHL / USA)'s most recent installation, MAGA MEETS MARIE, a visually compelling assemblage of banners, hats and chandeliers create references to QAnon, Proud Boys and Marie Antoinette. These objects in the gallery space enable a critical engagement with multiracial whiteness as recently played out in a cosplay turned violent riot at the US Capitol, a cartoonish parody of the storming of the Bastille. As Karl Marx writes in The Eighteenth Brumaire of Louis Bonaparte, people 'anxiously conjure up the spirits of the past to their service, borrowing from them names, battle slogans, and costumes in order to present this new scene in world history in time-honored disguise and borrowed language', a séance of revolutions past and present.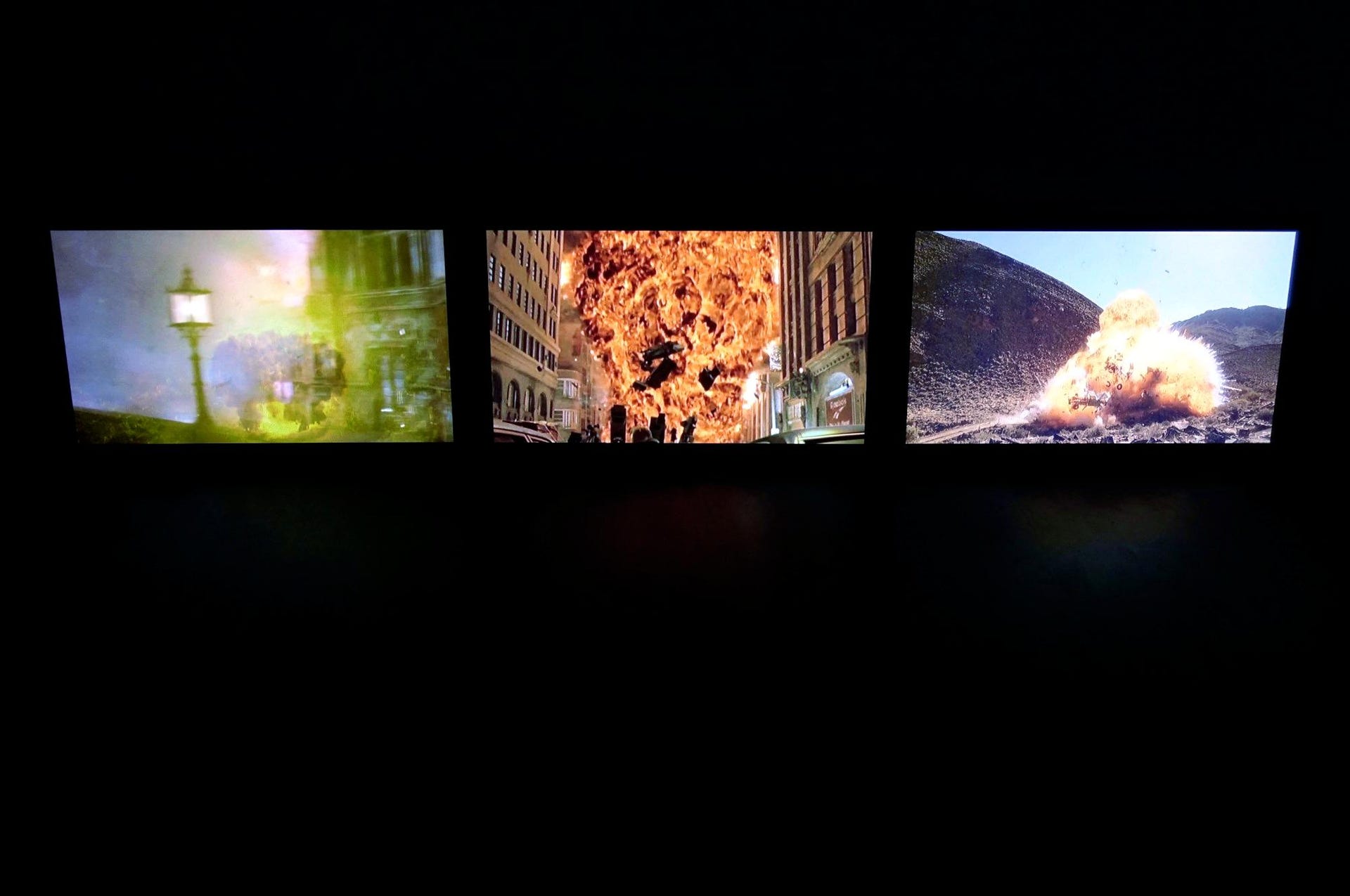 STEFAN TIEFENGRABER
"MOVIE EXPLOSIONS #2"

For this work, the artist transforms explosion scenes from well-known and lesser-known films into a flickering three-channel experimental video installation with his experimental approach. Following a predetermined rule, he edited the video and sound by cutting and reassembling the individual frames of these scenes to achieve the shown result.
At current times, movies are often edited with very fast cuts and spectacular images in order to stimulate the viewers. The artist takes this to the extreme by using the fastest possible form of editing – frame by frame, but thereby also creates slow motions of the individual scenes.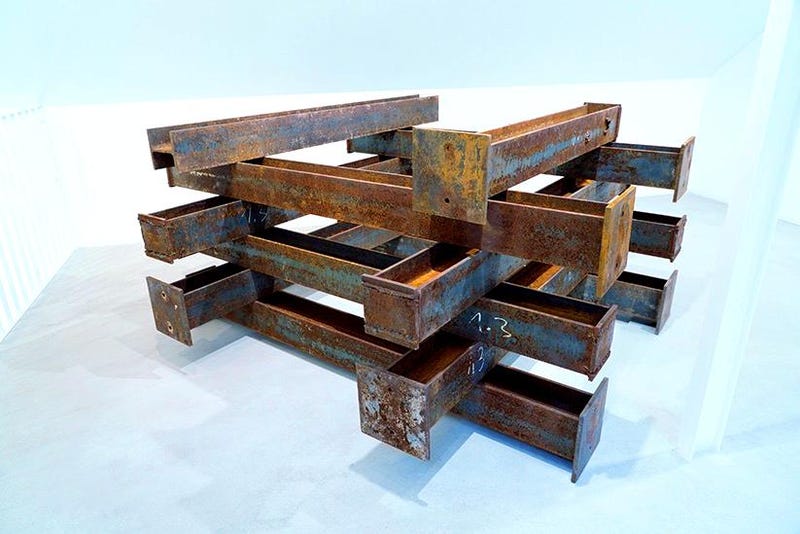 MAJIA
"UNTITLED"
The solo exhibition of the Chinese artist MaJia at ggg - gallery gundula gruber is showing her sculptural work, divided into two parts.
On the left side of the gallery one big work made of 12 steel beams is located combined with three small pieces and a plate, that is fixed on the wall. The triangular shape of the gallery roof reminds of a church-like situation where the square plate on the back wall functions like a mystical cross. The drilled holes in the surface of the three small pieces are reminding of gunshots. The steel beams are also placed in a square emanating the aura of a memorial by its monumental presence. Not explicit but present is a latent feeling of violence, loss and remembrance to circumvent the attempt to forget something not mentioned and kept in secrecy.
On the right side of the gallery the sculpture in the middle describes a door surrounded by three shaped steel tubes placed in three corners.
A square, a long, narrow plate and a small mirrored t-shaped piece are placed on the walls around the door-like sculpture.Despite their heavy weight, they seem to hang effortlessly on the wall as freed from gravity. The setting in the gallery is quoting the stage design for the Russian Futurist opera "Victory over the Sun" made by Kazimir Malevich initiating his Suprematist phase. The opera tells the story of a time traveler who is reporting of a changed society in the 35th century that is living without violence.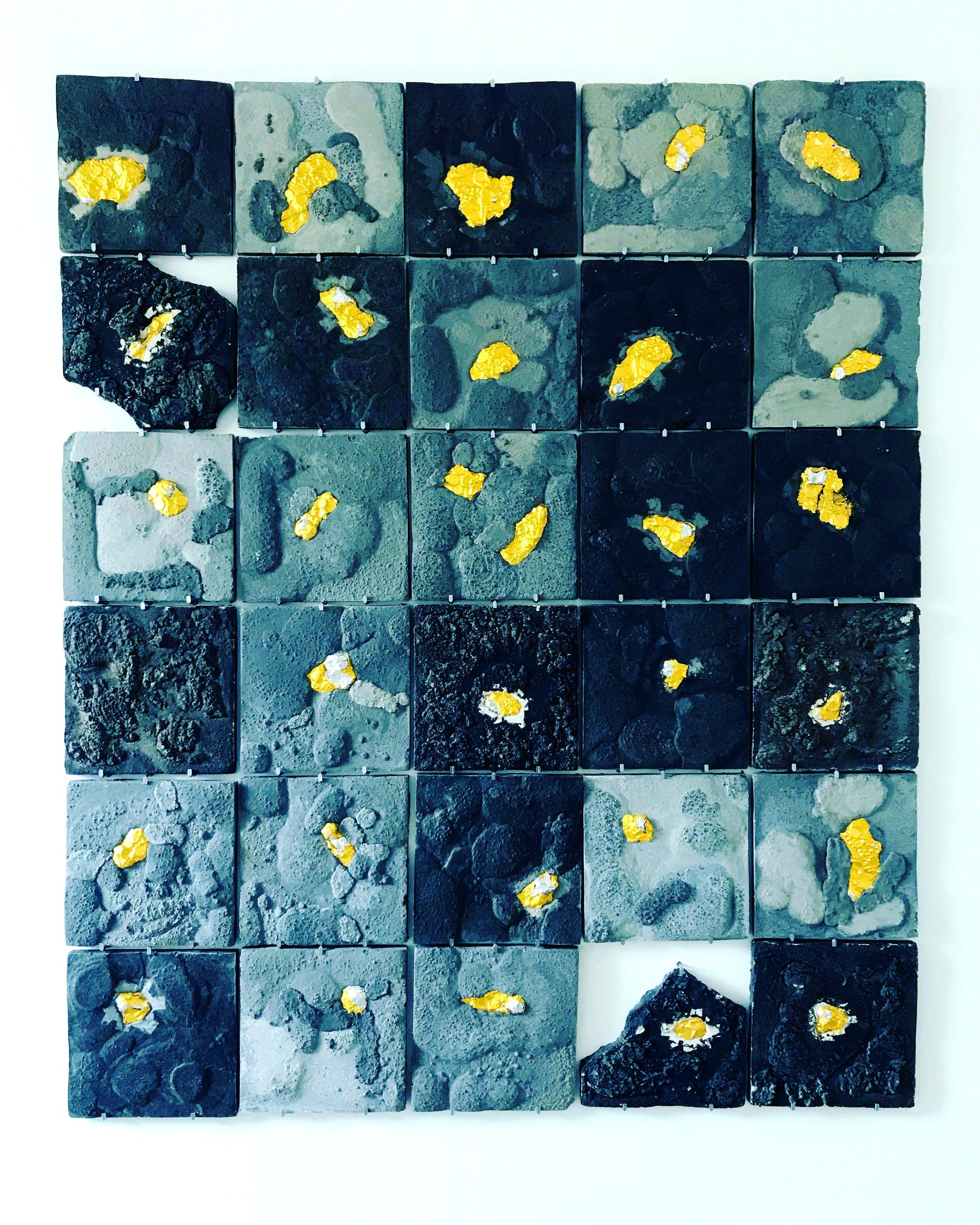 WEIFEI
"CANARY IN THE COAL MINE #2"

"To restrain while being "devoted" aptly describes my way of working. It is this very kind of "rationality", which conveys my unique attitude and point of view. Thereby,
my works are able to achieve a deep and lasting beauty, in resistance against the vanity of reality."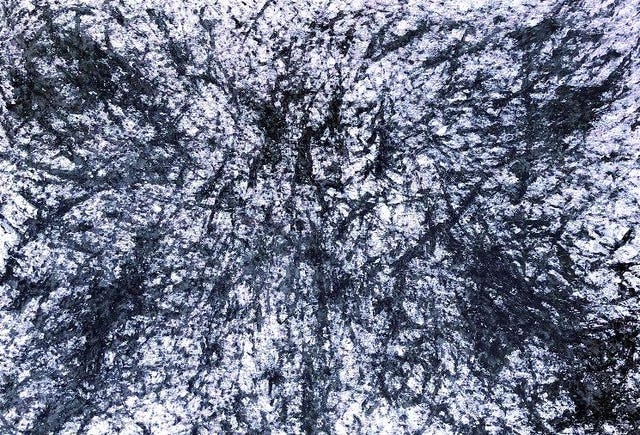 GALVÃO JR.
"RELATIONS OF FORCE"
In 2020, a year marked by the forces of nature, Galvão Jr. shows his works in November at gallery gundula gruber in Vienna: Relations of force. These forces can present themselves in culture in several ways. One of these paths is nature itself that moves and does not understand culture. Nature is silent and is charged with black forces. Another way is the image. Something that is directed – something that is no longer a thing; something that is no longer a thing because it is directed by the image. A represented thing. Thought. Allegorically the images are related to culture. The resistance can come from the image or the resistance can also come from those forces. In the relations of forces – animals, bichos, intensities are presented... What is intensity? What is body? What is freedom?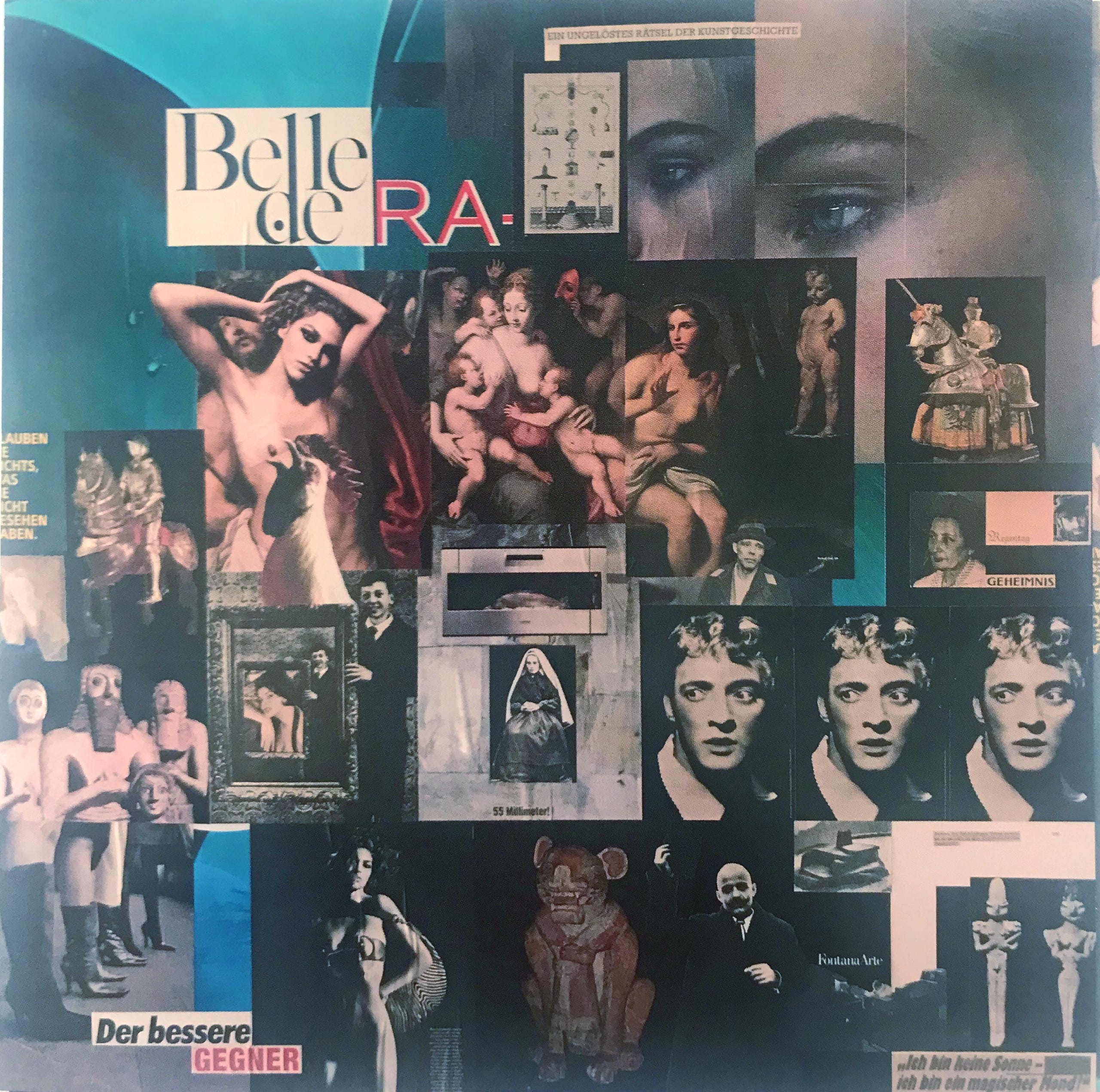 THOMAS GEGNER
"ERRATUM"
If then you do not make yourself equal to God, you cannot apprehend God; for like is known by like. Leap clear of all that is corporeal and make yourself grow to a like expanse with that greatness which is beyond all measure; rise above all time, and become eternal; then you will apprehend God. Think that for you too nothing is impossible; deem that you too are immortal, and that you are able to grasp all things in your thought, to know every craft and every living creature; make yourself higher than all heights, and lower than all depths; bring together in yourself all opposites of quality, heat and cold, dryness and fluidity; think that you are not yet begotten, that you are in the womb, that you are young, that you are old, that you have died, that you are in the world beyond the grave; grasp in your thought all this at once, all times and places, all substances and qualities and magnitudes together; then you can apprehend God. - corpus hermeticum

Gallery Gundula Gruber presents "Erratum", an exhibition of collages by Thomas Gegner. The collages consist of found images and function as a distorted image memory, juxtaposing cut outs from magazines and books collected by the artist. The artist is entangling intuitively pictorial and lyrical elements put together in a visuality alternating between sloppiness and precision using not only second hand magazines or books but also materials like old glass or wood.
Taking the spectator on a fractional journey through time without a fixed date, the collages evoke individual associations.The exhibitions title "Erratum" refers to a mistake in a printed or a written document. It is left open to the spectators to decide what to rectify.